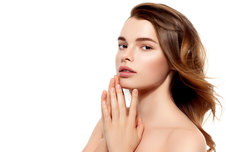 At Skin Solutions, High peak, Derbyshire, we are passionate about making people feel confident about their appearance. People often look into receiving treatments to achieve a fresh and youthful appearance, there are a number of treatment options to transform the appearance of your skin.
Dermapen
This versatile treatment is very effective in reducing the appearance of acne scars, enlarged pores, wrinkles, rosacea, as well as the overall collagen stimulation of your skin. A large benefit of this treatment is that it can be tailored to suit your skin type, by changing the needle depth to suit your skin, providing great results. For those who are concerned about the treatment being painful, a topical anaesthetic cream will be use to ensure that the pain is tolerable throughout the treatment.
Chemical Peel
Due to the regular exposure to UV Rays, people can often suffer from sun damage. The chemical peel works to reduce the effects left from this and leave you feeling refreshed and rejuvenated, whilst improving the texture of your skin and the tone. The treatment is also seen to be a relaxing procedure particularly as the location of our clinic is in the Derbyshire Countryside, making it a peaceful experience.
IPL Therapy
Commonly known as IPL this treatment has been seen to be the solution for many skin problems. It can be used to target acne scarring, a common problem that many people feel insecure about. Broken capillaries (also known as thread veins) can be reduced through this procedure. It works by the pulses of light targeted this area, during this time it will penetrate below the skin's surface to damage the broken blood vessels. This stops their blood flow, which causes the eventual collapse away from the skin.
Obagi skin care
Obagi is a professional skin care range that is only available from authorised skin care practitioners. It is designed to help treat acne but is also effective in reducing the skin damage caused by sun damage and hyperpigmentation. Karen Burgess' in-depth experience with this skin care range, makes her knowledgeable to guide you on the options available and advise you.
How do I know which treatment to choose?
At Skin Solutions, High Peak, Derbyshire, Karen Burgess offers a no obligation consultation to discuss any questions you may have ready to start your treatment journey. Karen's advanced knowledge on all of her treatments combined with her passion and friendly approach, will make sure you receive all of the information you receive with thorough advice along the way.
If you would like fresher and younger looking skin, the don't hesitate to contact Skin Solutions, high Peak, Derbyshire, today. We would be very happy to provide more information on any of the treatments mentioned and book your consultation to start your fresh skin journey.