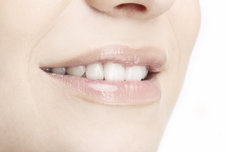 Despite the many misconceptions that still surround this procedure, lip fillers are fast becoming a popular treatment in providing fullness and definition to the lips. At Skin Solutions, high Peak, Derbyshire, we are here to inform you on all of the information you need to decide if you want to begin your lip filler journey.
What are lip fillers?
They are a non-surgical cosmetic treatment which are suitable for both men and women. Over time is it evident that your lips begin to become thinner, which may cause your confidence to drop, causing you to look for a solution to this problem. Lip fillers are often considered to be this solution, the procedure involves injecting the lips with the injection of dermal fillers. This substance works by filling in the loss of volume to your chosen area or overall enhancement providing definition to the lips, giving a more youthful appearance.
Are they permanent?
Lip fillers are not permanent and the results will last anywhere between 6-12 months, as with any treatment it's important to consider if this is the appropriate treatment for the result you desire before you proceed. We offer a no obligation consultation to enable you to make this decision, during this consultation, Karen Burgess will discuss how the procedure works and if it is a suitable treatment for your needs. Other treatment options can be discussed if necessary, to ensure you can be feeling better about yourself.
Will it produce natural results?
At Skin Solutions, High Peak, Derbyshire, we believe that lip enhancements should not be obvious and noticeable. Natural results are very important and it should appear subtle in its definition and volume. When we perform lip fillers, we make sure we take into account your facial balance and features in order to achieve the best-looking results.
Who should perform the treatment?
It is important to choose the right practitioner for any cosmetic treatment and your decision should be based on the following. You should make sure they have the relevant, in depth training, and the qualifications that are needed. Here at Skin Solutions, High Peak, Derbyshire, Karen Burgess has over 25 years of experience as a nurse as well as over 8 years as a qualified aesthetic practitioner, making sure you are in safe hands.
If you believe that lip fillers could help to boost your confidence, whilst providing your lips with a plump yet natural looking result then do not hesitate to contact Skin Solutions in High peak, Derbyshire. Upon contact we would be more than happy answer any questions you may have, or perhaps book you in for a consultation to start your Lip Filler journey today.