WRINKLE RELAXING INJECTIONS
Commonly referred to as BOTOX, due to a particular manufacturer's trade name given to the protein and neurotoxin Botulinum Toxin (BTX), wrinkle relaxing injections are one of the most popular cosmetic treatments for both men and women.
Wrinkle relaxing injections are used to smooth out and prevent the development of wrinkles around the face. BOTOX is most commonly used around the forehead and eyes to great effect but also successfully used in other areas of the face. BOTOX for under arm sweating is another proven area of success for those suffering with Hyperhidrosis and it works by blocking signals to the sweat glands.
At Skin Solutions Clinic, Karen Burgess BSc (hons) creates a completely natural look to the treatment areas avoiding a frozen and unnatural appearance so often highlighted and remarked upon in the media. The intention with a BOTOX treatment is to create a subtle difference reducing and smoothing wrinkles so that friends and family notice a fresher or less tired appearance. Karen is a registered nurse prescriber, who has undertaken advanced training in anatomy with leading plastic surgeons, for the treatment of wrinkle relaxing injections (BOTOX) and as such you can be assured you are in safe, competent hands.
It is illegal for a practitioner to openly advertise BOTOX injections to the general public due to BOTOX being classed as a prescription only medicine. The correct term for BOTOX is Wrinkle Relaxing injections or botulinum toxin A.
BOTOX is a prescription-only medicine that can only be prescribed by a doctor, dentist or nurse independent prescriber, such as Karen Burgess BSc (hons). BOTOX injections should not be carried out by beauty therapists who lack the necessary medical training, advanced knowledge of anatomy and medical skills to deal with any possible complications.
If you are considering BOTOX, the most important consideration is your safety, the expertise of your practitioner and the products used during the treatment. Karen Burgess BSc (hons) does not advocate BOTOX parties, or similar occasions. We believe that treatments should be carried out in a safe, clinical setting. BOTOX parties can result in issues concerning peer pressure, coercion and consent being given whilst under the influence of alcohol.
BEFORE & AFTERS
Botox treatment for forehead area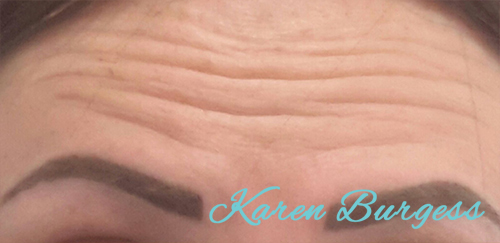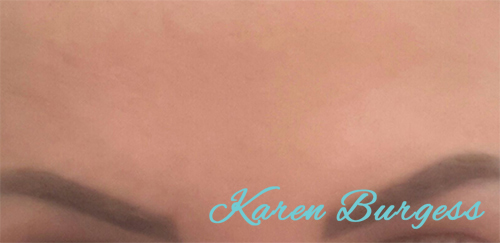 Botox treatment for forehead area


Botox for crows feet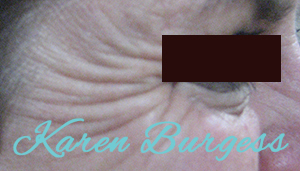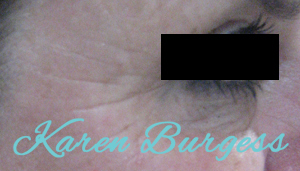 FAQs
Is BOTOX safe?

Possible side effects from BOTOX may range from a slight headache and minor bruising, through to flu like symptoms and droopy eye lids in rare cases.

How does BOTOX work?

BOTOX blocks the nerve impulses which cause muscle contraction and consequently reduces the appearance of fine lines and wrinkles. It prevents the development of fine lines into deeper wrinkles too. When the muscles do return to normal function, the wrinkles will be no worse than before BOTOX blocked the nerve impulses, causing muscle contraction and a reduction in the appearance of fine lines and wrinkles.

It prevents the development of fine lines into deeper wrinkles too, so when the muscles do return to normal function, the wrinkles will be no worse than before you had the treatment. In this respect, the ageing process will have been frozen, but your appearance after treatment is temporary. BOTOX is most effective on fine lines. Deeper wrinkles may require dermal fillers.

How long does BOTOX take to work?

Typically 3-5 days after treatment but it can take up to two weeks for the full effect to take place. BOTOX in men may take longer to take effect due to stronger facial muscles.

How long does BOTOX last?

The effects typically last for 3-4 months.

Will BOTOX injections hurt?

There is very little pain involved in BOTOX injections and you will feel small needle pricks. Numbing cream can be used but it is not really required.

Post treatment?

It is advisable to avoid strenuous exercise for 4-6 hours following treatment, repeated bending forwards, lifting heavy objects and using steam rooms/ sauna's.

Downtime?

There is no downtime and you can return to work immediately.

What are BOTOX prices?