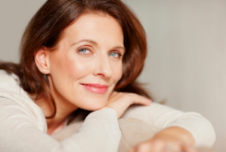 Here at Skin Solutions Clinic, we love natural looking results that fit our patients beauty perfectly. Each face is different, therefore we believe our products should fit the features of each paitent.
Belotero Volume is a filler that naturally integrates into your tissue, so you can retain your identity and express your confidence. Thanks to 'Belotero Volume' each patient can experience a tailored treatment, especially for their needs. 
Where does it target?
Belotero Volume targets 'cheeks and cheekbones' ' the chin area' and 'facial volume loss.'
What is it made out of?
Belotero is a dermal filler made of hyaluronic acid, a natural component of our skin.
What makes it different?
What makes it different is that once injected it easily integrates into your skin, whilst not disrupting your facial expressions and contours. 
What are its main benefits?
It is a quick and easy treatment usually around 30 minutes.

You can see instant results.

It has continuous benefits, including rehydrating your skin for up to 18 months.

It gives natural results.

It gives optimal skin integration, allowing no lumps or bumps. 
Can this be used on both men and women?
Of course! Here at Skin Solutions we encourage male confidence and male body positivity, belotero is perfect, for subtle, natural changes to boost confidence.
Don't hesitate to contact us about any enquiries you may have.