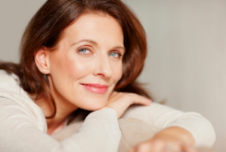 Here are some questions that patients have asked regularly about our new treatment, profhilo, at Skin Solutions we are always here to help with any queries you may have, and advise as best we can as to whether this treatment is right for you.
What is Profhilo?
Profhilo is a bio-remodelling product for the skin, it treats skin laxity by stimulating collagen and elastin production as well as giving the skin a hydration boost. It is able to smooth away textured appearances, as it contains the hyaluronic acid as its main ingredient. 
How long until I see the effects?
To see results, it should take 6-8 weeks, after the second procedure, however after the first you may see an instant glow, and hydration boost. 
How many treatments would you recommend? 
Maintenance treatments are recommended 6 months apart, however when first receiving this treatment, it is advised that you get 2 treatments, with 4 weeks between.
What are the side effects?
The risk of side effects are low, however you may experience some slight redness, swelling or bruising, which usually resolves within a few hours. 
Is it painful?
It can be uncomfortable, however anesthetic cream can be applied to ease the mild discomfort.