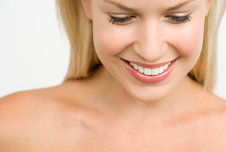 Starting a new year (and decade) gives you time to take stock of what's really important in your life – you! It can be a time of realisation for some, as work, family and other commitments can sometimes get in the way of taking care of you and your skin.
Here at Skin Solutions Clinic in the beautiful hills of Derbyshire, we know how important your skin is to your overall wellbeing. If your skin feels dull and tired, so do you – and if you're unhappy with a feature or element of your appearance, it can affect your confidence.
We think that everyone deserves to feel happy, confident and beautiful in their skin, so we work hard to offer the latest, greatest treatments to get your skin back on track. In this post, we'll go through one of our newest treatments – deso body –  which works to hone and sculpt your figure into the shape you've always wanted.
What is deso body?
Deso body is another name for fat burning injections, recommended for those who exercise and eat well, but can't shift those extra pounds in 'localised' areas such as the hips or stomach. The treatment works by 'dissolving' the fat by breaking down the individual fat cells, which are then passed through the body.
Does deso body hurt?
The treatment involves using a thin needle, but can often be done through one injection site, using a fan-like pattern. A mild anaesthetic is used to help numb the area and make you feel as comfortable as possible during the procedure.
Are there side-effects?
You will likely experience some redness, bruising and swelling, but this does pass and can usually be managed with over-the-counter pain medication such as paracetamol.
When will I see results?
You should see results in around 2-3 weeks following treatment. Skin should appear firmer and the amount of fat should appear reduced. Depending on the area you're treating and the amount of fat you're looking to reduce, you may need a series of sessions to achieve the results you're looking for. Results are permanent, providing you follow a healthy diet and exercise programme.
Is deso body suitable for me?
Our treatments are all carried out by Karen Burgess BSC (Hons), nurse prescriber and founder of Skin Solutions Clinic. Her process is to invite you to a pre-treatment consultation, where she can recommend appropriate treatments for you and your skin, and help you achieve optimum results.
What is deso body recommended to treat?
It's recommended for 'pockets' of fat, including back rolls, upper arms, inner thighs and knees, abdomen, flanks, saddlebags and bra fat.
Is there any downtime?                                   
No – you should be able to carry on with your normal day-to-day activities after treatment.
If you want to know more about the treatment, our renowned Derbyshire skin clinic or Karen Burgess herself, please get in touch today using our contact page.