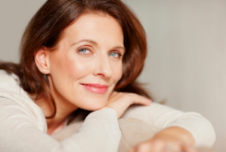 You have probably heard of Sunekos in conversation but you're not entirely sure what it does and what it can treat. At Skin Solutions Clinic we're proud to announce that we are the latest practitioner to provide this brand new injectable aesthetic treatment that rejuvenates the skin from its deepest layers. We bring you the guide to Sunekos in the High Peak.
What is Sunekos? 
Sunekos is a new injectable treatment containing a unique patented blend of Hyaluronic and amino acids. It helps regenerate the fibroblasts in the skin to produce a complete mix of collagen and elastin. Sunekos is a great option for patients who wish to maintain a more natural look, or those who do not want to opt for Botox or fillers.
What is it used for? 
Anti-ageing action
Plumping activity
Improved facial volume loss
Lifting and tightening effect
Improved skin texture
Deep hydration and moisturising activity
Superficial wrinkles and expression lines reduction
Radiant and smooth skin
Reduce dark circles and bags around the eye area
Elastin stimulation
Collagen stimulation
How many treatments will I need? 
Sunekos comes in two preparations; Sunekos 200 and Sunekos 1200. When used in combination, they provide the most effective results and it is recommended that patients have a minimum of at least 3 sessions, each one week apart. Each patient has different results and often see a marked improvement after the first session.
Is Sunekos painful? 
Not particularly. You may feel a pinprick sensation once the skin is injected. We also provide a numbing cream beforehand if you are concerned about injection pain. A blunt tube instead of a sharp needle is also used to administer the Sunekos in certain areas, such as the forehead, neck and cheeks. If local anaesthetic is used to numb the area, this can sting a little for a few seconds as it is being injected.
How long is recovery time? 
The procedure normally lasts around 20 minutes and patients can immediately resume normal activities and go about their day as normal. There is usually minimal recovery time after Sunekos treatment. You may possibly notice some small bumps in the skin where the product has been injected, these usually disappear within hours. However, please allow at least 72 hours to completely resolve.
If you're interested in the Sunekos treatment in the High Peak and want to be ahead of the curve and begin your Sunekos journey, then please do not hesitate to get in touch with us at Skin Solutions Clinic today.