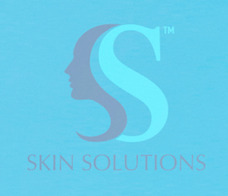 Here at Skin Solutions Clinic we have created the perfect gift for your loved ones. 
When creating this we wanted to keep in mind every type of skin combination. So that this gift could be given to anyone. 
Each set contains four travel size products, so that you can try before you possibly buy a bigger size, or you can take to a friends house, or possibly on holiday!
Each set contains: 
Prepare: Our classic daily cleanser, which contains Citrus Sinesis Peel Oil and Ribes Nigrur Fruit Extract. Both of these products allow anti- bacterial properties and antioxidant capacity which protect against free radicals. 
Reveal: Our 'mini peel' glycolic wash, which contains Glycolic acid, Salicylic acid and Aloe Barbadensis Leaf Juice. These products allow exfoliation, reduction of acne and anti- inflammatory properties reducing redness. 
Endurance Moisturiser: Our H20 Moisturiser is a daily product that contains, Butyrospermum Parkii butter, Palmitoyl Tripedtide- 1 and finally Palmitoyl Tetrapeptide- 7. This combination of products reduces irritation, stimulates fibroblast production and increases cell production and hydration properties. This product also contains SPF. 
Recover: Our active night cream, which includes Retinyl Palmitate, Capric Triglyceride and Sodium Hyaluronate which causes the skin to retain hydration, it also allows gentle nourishment and improves fine lines and wrinkles. 
We have loved making these kits, and hope our patients do too! 
If you have any questions please do contact us on any of our socials, we always love to hear from you!