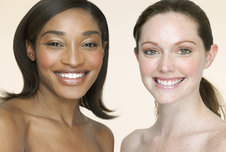 We would like to come to you with positivity and a light at the end of the tunnel in this blog. We wanted it to reflect having a chat with a friend or someone you trust because at the end of the day mental health matters. Here at Skin Solutions, mental health is of the upmost importance to us, and we are aware of it on the daily within our practice. 
Here within this blog, we want to talk about self-care: 
How are you doing? 
How has your week been?
These are all questions we should be asking ourselves every single day, checking up on yourself is the most important thing you can do. Take 5 minutes to really feel your emotions for the day, positive or negative allow them to be released and understood. We too easily shrug off our emotions as we go about our busy lives. However, this is the perfect time to make self care a routine in which we won't push to the side because we are important. You are important. 
Here are our favourite things to do to relax and unwind: 
Take a long hot bath: Simple but effective. Sometimes that long soak, with silence or some music can relieve the stress you have felt. Baths have so many positive effects and benefits that we could all use right about now. Including: producing better sleep, skin conditions, muscle aches.
Allow today's worries to be yesterday's problems. Quite literally, unwind and take all of the day's unsolved issues off your shoulders, remind yourself that tomorrow is a new day, and in a year's time will I still be worried about this? If your answer is no, then it's not worth stressing about.

Speak to someone: even if it is just writing down your feelings in a diary, or phoning a friend, or even speaking to your pets, these are all things that can destress your anxiety and as they say, a problem shared is a problem halved.

Take care of yourself, whether it may be skincare, haircare, meditation, exercise, anything that clears your mind, and makes you feel fresher then it's worth it. We believe taking care of ourselves allows our confidence to shine through.
If you're doing all these things or even one, you're doing well. See yourself as a friend, you would care for your friend, so why wouldn't you care for yourself. We are always here in times of need at Skin Solutions Clinic, so feel free to dm us if you have any issues.